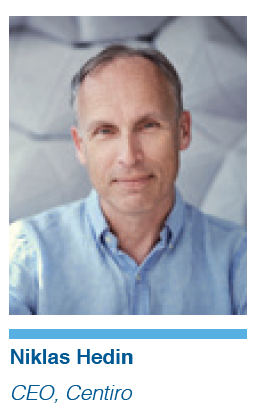 Centiro is a software company with more than 400 employees, developing solutions empowering marquee brands and supply chains in 125+ countries. IT-architecture has always been an essential factor to manage the fast-growing company, both in employees and offered software solutions.
We stopped by to talk with the CEO Niklas Hedin and Eric Berglund, Business Architect at Centiro, to discuss how the company approaches IT-architecture. Eric tells us that his role can best be described as a broker role between the customer and Centiro, mapping needs and capabilities. But also, as a broker within Centiro.
It is crucial to understand the customers' processes in detail to know how Centiro's services can help. One of the tools to do this is IT-architecture. There are always a couple of peers at the customer with the same responsibilities. They may not always call themselves IT-architects, but common tools help to find ways to talk to each other. Maps, processes, and models are examples of common languages that can be used to break down problems and understand each other.
"Most customers are in constant change mode, and it is necessary for me to understand how the customer sees the future to be able to help them get there", Eric says.
Using IT architecture as a common language is one thing, but how can it help with the change journey most companies are doing? Centiro themselves has established a culture that challenges the organization and employees to try new things with a positive mindset.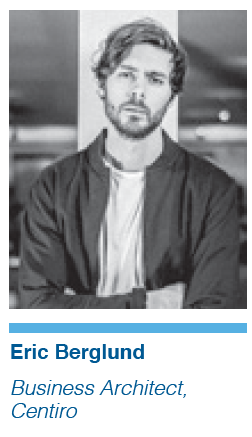 IT-architecture helps create structure and stability that serves as a counterweight when trying new things.
"IT-architecture contains an objective truth, and it is essential. You can't just say that things are important if you cannot explain why, and IT-architecture helps with that explanation", Niklas says.
To learn more about Centiro visit: www.centiro.com