About
From strategy to technology - everything you need to know as an IT architect. Are you working as an IT architect, student, developer, CTO, or IT professional? If so, this book will help you understand how IT architecture can address complexity in your organization and teach you about common concepts, methods, tools, models, and frameworks involved.
Daniel Akenine, Master Editor
Table of content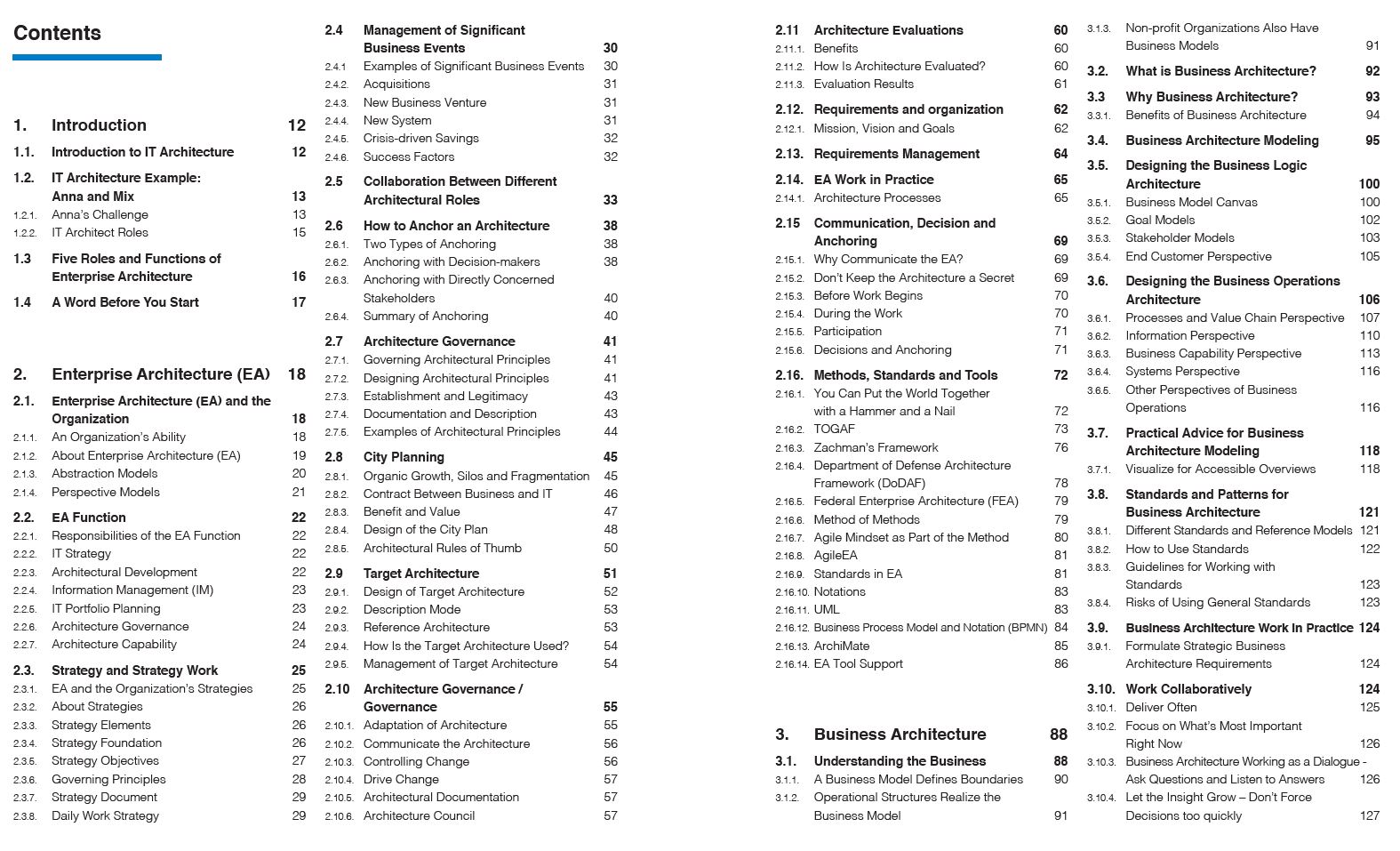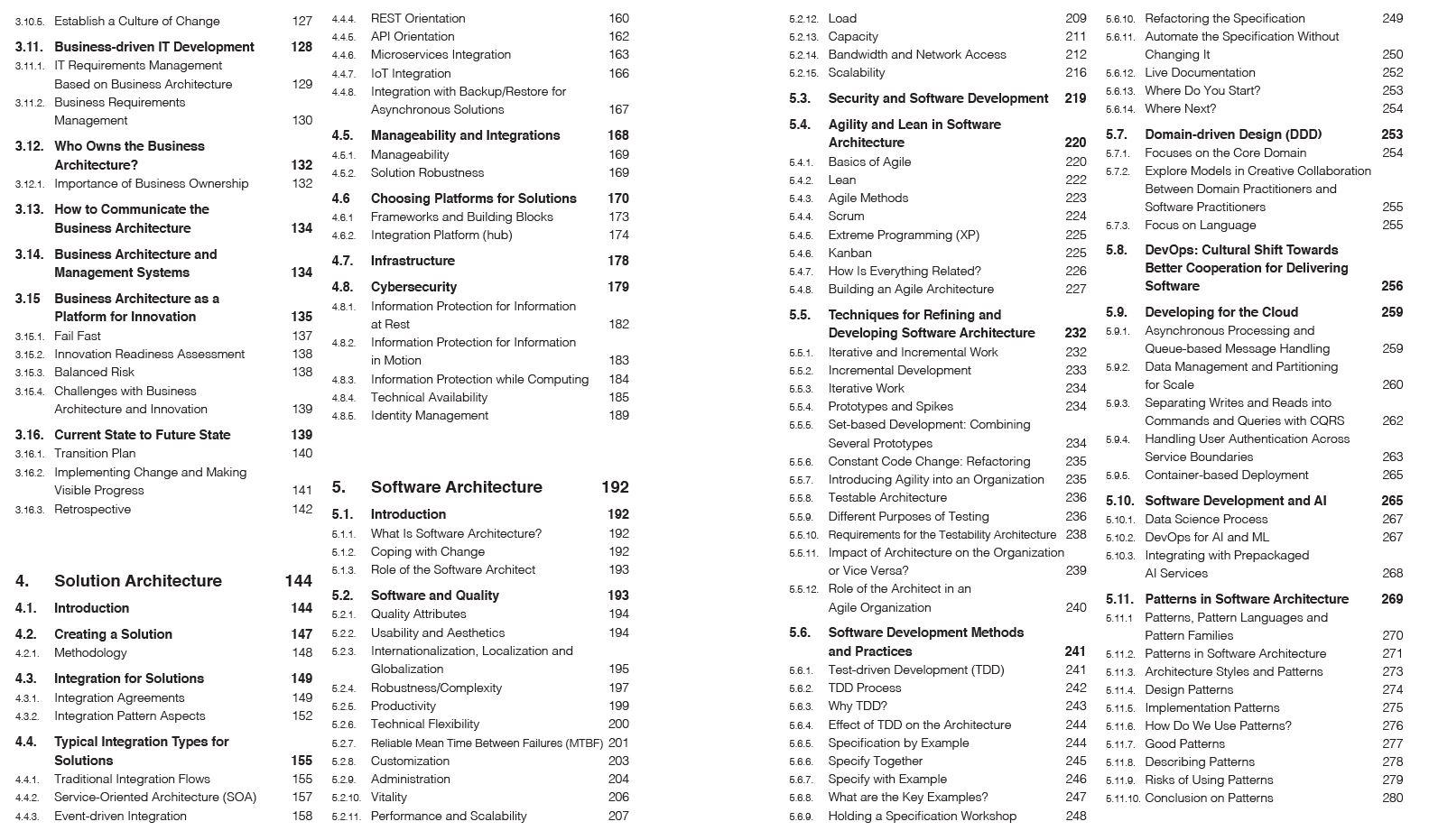 Lead authors of the book
Master Editor
Daniel Akenine is a physicist, lecturer, writer, and former neuroscientist at Karolinska Institutet in Stockholm. He works for Microsoft, specializing in the impact technology has on society. In 2015 he was appointed to IASA Fellow and ranked as one of the top IT-architects worldwide. He is a member of ISO's international expert group for cloud standards, co-founder of two technology companies and holds patent applications in Europe and the United States in applied cryptography. Daniel is one of ten advisors to the Swedish Minister of Digitalisation and is also an established fiction writer with the latest novel "11 grams of truth" about privacy and power in our modern society.
Editor Business Architecture
Eva Kammerfors is a business and enterprise architect. She specializes in architecture management and governance, as well as program management, change leadership and process development. Eva is a Senior Advisor and owner of network organization Teama AB, where she acts as a mentor and leader in companies and organizations using architecture as a tool for transformation. Eva is an engaged speaker in the architect community, educates in business and IT architecture and certifies Chief Architects at the Computer Society.
Editor Solution Architecture
Sven-Håkan Olsson is currently working mostly with services like styrelsemote.se for different types of boards, and with secure messaging. Otherwise, he works as an independent consultant interested in combining business development with technological edge. Sven-Hakan is a co-founder ofthe public company Knowit where he also was chief technology officer in 1990 – 2003. Moreover, he educates at the Swedish Computer Society and has been named one of the "top developers in Sweden" by the magazine Computer Sweden.
Editor Software Architecture
Robert Folkesson has been building and designing Internet based and distributed systems for over twenty years. He holds the position as CTO of Active Solution - a consulting services firm focusing on helping customers build cloud and AI-based solutions. He is passionate about technology and how the digital transformation is changing our way of living, how we work and how our society functions as a whole. Robert is deeply involved in the developer community and a frequent speaker and advisory board member at conferences like DevSum, MS Ignite and Swetugg.
Editor Enterprise Architecture
A former software engineer and later Enterprise Architect, Jörgen specialized in databases, content management, and software architecture, and later, technology strategy and business process development. He has co-founded three successful companies and was the driving force behind the Certified Chief Architect program at DFK in Stockholm. Jörgen is a passionate ski builder and seeker of the perfect turn
Case studies – how organizations use IT architecture in their business.