Waymark is an IT-consultant company founded in 2010 with 37 employees. Consultants are system developers and work either as backend developers with the JAVA platform or as front-end developers focusing on JavaScript. More experienced consultants work as IT-architects, DevOps-consultants, or as Team Leads. Example clients are national railways, banks, and taxi companies.
Since 2006 Waymark has on behalf of the Swedish computer society's education company, DFK, been responsible for developing and running the two courses Certified IT-architect Master and Certified Lead Developer. Since 2019 Waymark is a part of Time People Group AB.
When recruiting a new IT-architect, what do you look for?
"When we recruit new consultants, we are always looking for people with a broad skillset. That means, for instance, that a Solution Architect is also a skilled backend Java-developer", Per Elgh says, CEO at Waymark.
"We find it especially important when recruiting IT-architects. We are certain that such a philosophy will increase the possibility that architectural principles are much more likely to be accepted by the developers and lead to robust architectures."
Can you talk more about the IT-architect course that you have developed?
"The IT-architect course is a twelve-day course divided into six occasions over approximately six months. More than 2000 IT-architects have been certified since the course started in 1999", Karin Linde says, Headmaster for Certified IT-Architect Master.
"The course engages more than 25 teachers/lecturers, all professional experts in their specific knowledge area. An important task for the course participants is the certification process where they are required to write an Architectural Essay, coached and reviewed by IT-architect mentors from Waymark."

Karin points out that in an agile development process, the IT-architect's role might sometimes not be formal. Still, someone in the team usually takes on the responsibility. This implies that the role of the IT-architect, whether formal or not, is vital.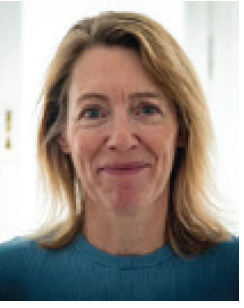 "During the 15 years Waymark has been responsible for Certified IT Architect Master, it's evident that new techniques, technical trends, and development methods have changed the daily work for the IT-architect. However, the most important tasks are mostly the same. Good communication skills, being able to address different stakeholders with relevant information regarding the current principals of the proposed IT-architecture, is still one of the most valuable talents for the IT-architect ", Karin says.